ARE ALL ATHEISTS ~ COMMUNISTS ALSO?


NO.


ARE ALL COMMUNISTS ~ ATHEISTS ALSO?


NO.


NEVER THE LESS...
"Religion is the impotence of the human mind
to deal with occurrences it cannot understand"

"Religion is the sigh of the oppressed creature, the heart of a heartless
world, and the soul of soulless conditions. It is the opium of the people."

Karl Marx
COMMUNIST / ATHEIST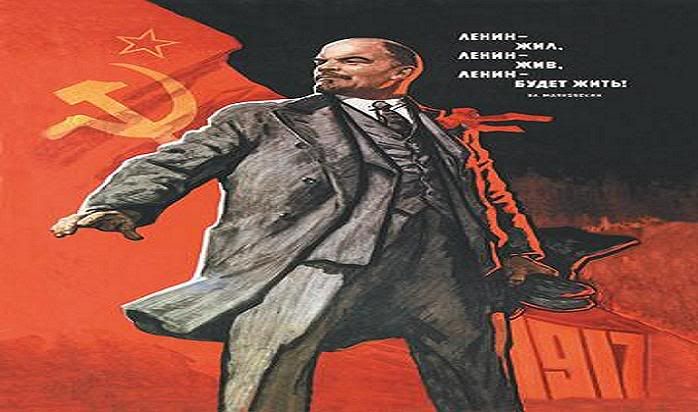 "Our program necessarily includes the propaganda of atheism"

"Religion is the biggest lie, that humanity has ever invented."


Vladimir Lenin

Atheist / Communist



Communism - Marxism & The Communist Manifesto


Communism, which is also described as "Revolutionary Proletarian Socialism" or "Marxism," is both a political and economic philosophy. The abridgment of Communism is enclosed in two primary writings: (1) The Communist Manifesto, which was first published in 1848 by Karl Marx, and (2) Principles of Communism, by Friedrich Engels. At the request of the Communist League, an activist group they were members of, Marx and Engels together authored The Communist Manifesto. The main goal of The Communist Manifesto was to focus on class struggle and motivate the common people to riot. Even more so, it was designed to envision a model government, whose economics would destroy the upper class - freeing the lower class from tyranny. According to The Communist Manifesto, Communism has ten essential planks:

Abolition of Private Property.
Heavy Progressive Income Tax.
Abolition of Rights of Inheritance.
Confiscation of Property Rights.
Central Bank.
Government Ownership of Communication and Transportation.
Government Ownership of Factories and Agriculture.
Government Control of Labor.
Corporate Farms and Regional Planning.
Government Control of Education.
Fundamentally,
The Communist Manifesto
was a rebellion against the extreme poverty of the lower class.
Communism - Atheism and Amorality
Communism doesn't end with economic and political reform. By definition, it further demands the abolition of both Religion and the Absolute Morality founded upon Religion. The irony is that Communism supposedly attempts to enhance civility within society, but removes all notions of Absolute Morality, the very cornerstone of civility. Furthermore, after Communism is instituted by the people, the system becomes Totalitarian, resulting in greater oppression of the people it was designed to "serve." This fact is well documented throughout the history of Communist nations.
Communism - Foundation in Czarism
Communism, though distinctive, is thought by some to have been heavily influenced by Czarism, a Totalitarian regime replaced by Communism after Russia's 1917 Revolution. While most of Europe's history has been symbolized by the rule of limited centers of power, Russia resisted Europe's movement to limit monarchical power. Legal historian Harold Berman writes regarding historical European political policy, "It also has been, or once was, a source of freedom. A serf might run to the town court for protection against his master. A vassal might run to the king's court for protection against his lord. A cleric might run to the ecclesiastical court for protection against the king." (Law and Revolution). Russians under Czarist rule had no such protection from the wiles of an unjust Czar. And so it is for Communists. Under Communism, the government is absolute. Under Stalin, perhaps the most notorious Communist, around 40 million Russian citizens were murdered for "the good of the state."
Communism - The Practical Results
The practical results of Communism have been horror and atrocity for those under communist rule. So much so, advocates of Marxism have made every attempt to point out where communist leaders have strayed from the fundamental teachings of Karl Marx, in an attempt to absolve Communism. Nevertheless, it cannot be denied that Marxist influence brought about many of these horrors. The irony is, Marxism renounces religion, not because of religious doctrine, but because of the actions of "religious" men. No one could accuse a religion such as Christianity of evil doctrine. However, it seems that men are intrinsically evil and need only an opportunity to express this inherent reality. One must look at the overall outcome of a philosophical doctrine on society, both good and bad, not specific instances of abuse. Christianity, for example, has been used by wicked men to do much evil, but its underlying doctrine has been the cause of much good in the world. Communism, on the other hand, has brought only atrocity into the world. Communism has not brought relief to the majority as promised, nor has it ended oppression as purposed. Communism has only served to remove morality from the masses -- a dangerous and costly experiment.


What is the Communist Manifesto?

The Communist Manifesto is a declaration of the intentions of a communist organization. In the Manifesto you will find a detailed and succinct explanation of the ideas that form the basis of communist and socialist ideologies.

Written in 1848, it has survived as an important historical document. Even though the passing years have proven this Manifesto did not work, its principal concepts are studied for even more ideas that may work or to see why it has failed.

The owners of the means of production (the bourgeoisie and the industrial laborers) were called proletariats, which made up the vast portion of society. The bourgeoisie were the ones who maintained control of the politics and the proletariats were basically without a voice in government.

Marx believed that each class of people had an opposing class that was trying to destroy the lesser one. His theory was to eventually eliminate all classes of people and thereby abolishing all forms of government, money, and nation-states.

The way that Marx preferred to establish this doctrine is by force. War and domination of business, government, and working class would eliminate any need for competition among industry. He also advocated re-education of those under socialism and conditioning them away from the 'It's all about me' attitude.

He failed to realize production of goods and services would eventually be less expensive allowing more of the working class to become 'bourgeoisie' themselves and start new small entrepreneur enterprises that would drive the economies further up the industrialized ladder raising the standard of living for the whole world.

Communist revolutions, as history shows, happened in those countries with little economic development. This was contrary to his theory that industrialized nations would be easier to force into socialism.

The Communist Manifesto has had great influence on historians and scholars throughout the world.


What led to the fall of communism in Russia?

Many things led to the fall of communism in Russia. An oppressed people will always yearn to breathe free. Any government that systematically oppresses its citizens into submission and obedience will eventually see a backlash against the ruling regime. This is what the leaders in the U.S.S.R. faced that culminated into them voting their Communist government out of existence in 1991.

But just because Communism was voted out of Russia, did not bring the impoverished nation into extinction. More than seventy years of a failed utopian idealism that was coercively placed upon the citizens brought the fall of the Communistic rule in our present time. Promises to the people from the Communist government to supply all their need so that they would live comfortably did not come to fruition. The masses became restless and demanded change.

Read of this woman's interaction with former Soviet residents:

"I was privileged to meet some former Soviet residents a few years ago. The Ukrainian couple and I being the same age, spoke of the differences of growing up in our two countries during the same era of history. We sat quietly in their living room listening to each other's stories on how we reacted during the times of the Cold War. They spoke of how their Communist leaders always told the people that America was ready to strike their homeland at any moment. I spoke of the practice drills we had in school on what to do in case Russia launched a nuclear strike.

"Russian was the only language allowed spoken in the Soviet Union to help create equality among all the people. The Ukrainian wife spoke softly in Russian as her husband interpreted. She spoke of the Great Purge during Stalin's rule from 1924 to 1953 when her grandparents were imprisoned and tortured to death in Siberian prison camps along with millions of other Christians. Stalin considered anyone living a lifestyle contrary to the Atheistic values of Communism to be dissidents. Socialist view of religion is that religion is a relic from the past and atheism was more successful in treating all men equally.

Mother Russia determined the careers of the graduates from high school. Mother Russia assigned the housing and which location of the country one would live. My newfound friend whispered more stories of living under Communist rule. She was assigned to become a nurse and serve Mother Russia in a medical capacity. She was thrilled with her assignment, but many did not receive such enjoyable tasks. Suicide was high in graduates who got lifelong commitments to hard labor. She spoke of dire situations in hospitals with lack of staff and medical supplies. Many of her patients relied on her faith to bring healing to their diseased bodies, when nothing medically could be done to help them. Doctors would call her into the hospital in the middle of night to pray for a patient. She did so in peril of her own safety. She was imprisoned at the age of 21 for looking like a Christian. She said that was a hard lesson learning not to look into the eyes of the authorities, but to always keep a downward glance.

By the time Mikhail Gorbachev was positioned as General Secretary of the U.S.S.R. in March of 1985, the Russian socioeconomic situation was in collapse and ruin. Criminals ran amuck, corruption within the government; alcoholism and drug addictions were the mainstream of an oppressed people. My friends spoke of their living conditions during these times. They were a family of nine living in a two-room apartment. The father approached the government to apply for a bigger place to reside. The officials scoffed at their predicament and told him to pray to his God, since he believed in one, to give his family a bigger apartment. The family petitioned God to supply their need for a larger space. "So in 1991, the Soviet leaders voted Communism out of the current political regime. The Ukrainian family was granted visas to the United States where they bought a brand new six-bedroom ranch style home in the same year. Cautiously, this family watches the struggle that democracy has been fighting in their homeland. Many enemies to democracy exist to keep people from living a free life, to keep people coerced into thinking and behaving collectively instead of individually."



What led to the rise of Communism in China?

The rise of Communism in China is largely due to a man named Mao Zedong. He was poorly educated as a child but highly intelligent. Zedong left home and had become a member of the Nationalist Army as the Revolution began around 1911. He was soon introduced to and became powerfully influenced by the philosophies of Marxism.

Following the Boxer Rebellion1 of 1900, (ridding China of all foreigners, massacring all missionaries and Christian converts), China's citizens experienced starvation, extreme poverty, and grief resulting in the loss of many innocent lives. This set the stage for the acceptance of men like Zedong and the godless Communistic philosophies of Karl Marx. After being under the rule of warlords around 1916, many Chinese began joining revolutionary groups and political parties in hopes of changing their country. During and after the Great Revolution (1914—1918), China saw several movements which strongly fostered a path into Communism.

These times of chaos and despair played a large role in acceptance of Mao. He had the support of roughly 85 percent of the nation who were poor farmers. Zedong started a society for the study of Marxism, and in 1921 its members started the Chinese Communist Party. "Mao Zedong led the communists after the army successfully finished the Revolution by defeating the nationalists. Then once Mao was in control, the Chinese loved him and gave ample support in 'return for better changes for the peasants,'" says writer Christopher van de Merwe.2

The basis of traditional communism is common ownership and production. Karl Marx started communism as a journey into rational eschatology. But through (Lenin's) Soviet communism, this was discarded and only atheism and tyranny were left. Marx believed that a man's worth reflected his efforts and that the state of equality was one's "final stage in life." This philosophy shows Communism to be not only anti-Christian, but anti any divine deity.
http://www.allaboutphilosophy.org/communism.htm