Sweat lodge deaths
investigated as homicides
Story Highlights
2 die, 19 injured in sweat lodge at Arizona retreat
Self-help author James Arthur Ray sponsored the program
"We believe there are indications that it was not accidental," police say
Ray says he's hired private investigators to determine what happened
-- An investigation into the deaths of two people who spent up to two hours inside a "sweat lodge" at an Arizona retreat last week has been elevated from an accidental death investigation to a homicide inquiry, Yavapai County Sheriff Steve Waugh told reporters Thursday.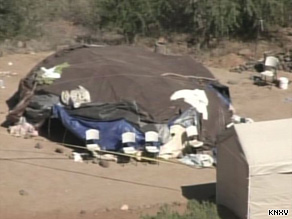 Self-help author James Arthur Ray has hired investigators to investigate two deaths at an Arizona sweat lodge.
Authorities said James Shore, 40, of Milwaukee, Wisconsin, and Kirby Brown, 38, of Westtown, New York, died Friday at the Angel Valley Resort after spending up to two hours in the sauna-like sweat lodge. Nineteen others were treated for injuries. One person remained hospitalized Thursday in critical condition, Waugh said.
The dead and injured were attending a program by self-help author James Arthur Ray, authorities said.
A search warrant was executed Wednesday at the James Ray International offices in Carlsbad, California, the sheriff said. Authorities were attempting to determine whether documents exist on how to construct sweat lodges and on their proper use, as well as documents showing whether participants were advised of the risks of sweat lodges either before or during the program. They also were searching for rosters from past events, Waugh said.
Police would not say what, if anything, was found in executing the search warrant.

Watch what goes on inside the 'sweat lodge' »
Asked why the deaths have been classified as homicides and the investigation upgraded, Waugh said, "We believe there are indications that it was not accidental, and ... we feel that there should be some culpability on some individuals."
Those individuals could include Ray and possibly others, he said.
Don't Miss
A spokesman for Ray said authorities should be focusing on the investigation rather than talking to reporters. "The Sheriff's Department is trying this case in the media," said Howard Bragman, noting that Thursday's news conference was the sheriff's second this week.
"There were no additional facts presented today; there were implications. I find words like 'homicide' -- when they don't have all the facts -- inflammatory and inappropriate at this time, and I think they're purposely inflammatory. ... Let's show as much zeal with the investigation and getting to the facts as they have in trying to tar my client," Bragman said.
The sweat lodge was meant to be a "spiritual awakening" exercise for the participants in the "Spiritual Warrior" program, Waugh said.
A sweat lodge is a dome-like structure covered with tarps and blankets. Hot rocks and water are used to create steam in the enclosed environment.
The owners of the resort built the sweat lodge, Waugh said, under Ray's direction. A nurse on Ray's staff was present during the event, police have said.
At least one of those who died was in the back of the structure, Waugh said. Ray was positioned near its door. There were no seats, he said; participants either sat or lay on the floor.
On Tuesday, Ray said he has hired his own investigators to determine what happened at his Arizona retreat, located in a secluded valley 20 minutes from Sedona. "I have no idea what happened. We'll figure it out," Ray said. "I've lost people I love and really care about."
Ray is the author of the best-selling book "Harmonic Wealth: The Secret of Attracting the Life You Want." Ray, described on his Web site as a "personal success strategist," has appeared on CNN's "Larry King Live" and the "Oprah Winfrey Show," and is featured in the self-empowerment film "The Secret."
The use of sweat lodges for spiritual and physical cleansing is a part of several Native American tribes' cultures.
A traditional Native American sweat lodge is a small dome-like structure made of willow branches carefully tied together and covered in canvas. Rocks are heated in a nearby fire pit and placed inside the lodge, and water is poured over them to create steam.
http://www.cnn.com/2009/US/10/15/arizona.sweat.lodge/
Here's James Arthur Ray's infamous Genie clip from the movie The Secret. jamesray.com
I just can't wrap my head around the fact that people paid $9,000+ to become disciples of spiritual guru James Arthur Ray. He was the charismatic leader of the pack who herded innocent people into the so-called
sweat lodge
near Sedona, Arizona — all seeking better lives for themselves. Sadly, three people died during the Spiritual Warrior Event.
Sue Frause
October 23, 2009
Sweat Lodge Hero? Victim May Have Saved Woman
Before Dying, Says Participant Beverley Bunn
Emergency crews swarmed the Sedona, Ariz. sweat lodge after dozens fell ill on Oct. 8.
NEW YORK (CBS/AP)
He may have been a hero, but he didn't live to know it.
PICTURES: Sweat Lodge Deaths
One man who died after an overheated Arizona sweat-lodge ceremony had already brought another sick woman out of the stifling tent, before re-entering the lodge himself, a participant in the ceremony told the New York Times.
Beverley Bunn, a 43-year-old orthodontist from Texas, said James Shore, 40, of Milwaukee, helped a sick woman to safety before going back inside. Shore died later that evening at a Sedona, Ariz. area hospital.
In all, three people died, and nearly 20 others have been treated for injuries suffered in the Oct. 8 ceremony during the "Spiritual Warrior" retreat led by New Age guru James Arthur Ray.
Kirby Brown, 38, also died that evening. Liz Newman, 49, died on Oct. 17 after falling into a coma.
Sheriff's investigators in Arizona's Yavapai County are treating the deaths as homicides but have yet to determine the cause. Ray has hired his own team to investigate, and vowed to continue with his work despite criticism.
"I have taken heat for that decision, but if I choose to lock myself in my home, I am sure I would be criticized for hiding and not practicing what I preach," he wrote.
During the ceremony-turned-tragedy, Ray told over 50 people who had just completed a 36-hour fast in the desert and were vomiting inside the cramped sweat-lodge that throwing up was "good for you, that you are purging what your body doesn't want, what it doesn't need," Bunn told The Times.
The New York Times
Ray pushed for participants to go without sleep, enter into altered states of mind through breathing exercises and meditation, compete in a game in which he played God and fast for 36 hours during a "vision quest," Bunn said.
Following the vision quest the group ate a small breakfast. Ray then announced they were going into a sweat lodge for "an intense situation" that would "resemble rebirthing," Bunn told the paper.
Thomas J. McFeeley, Brown's cousin, and his relatives have spoken to about 10 people who were in the lodge while Brown was dying, according to the Times. From those discussions, McFeeley has concluded that Ray discouraged participants from vacating the tent.
The experience consisted of several rounds, during which fresh air was briefly allowed in as new, heated rocks were brought inside the tent.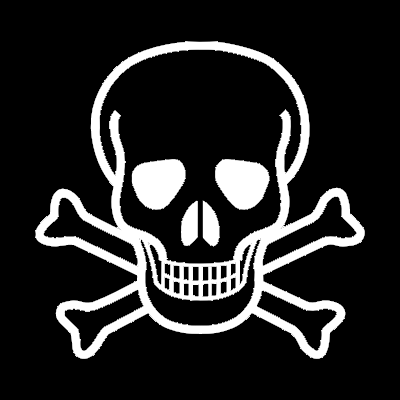 James Arthur Ray. Harmonic Wealth
"James Ray stood by the door of the tent and he controlled when those rounds began and ended," McFeeley told The New York Times. "He instructed people inside that you could not leave during the rounds. If you had to leave, you had to wait until the end of the round.
One woman, Sidney Spencer, 49, tried to leave the sweat lodge, but passed out before she could reach the exit, said her lawyer Ted Schmidt in the Times article.
Spencer was airlifted to Flagstaff Medical Center, and suffered liver and kidney damaged, as well as "scorched lungs," Schmidt told the paper.
Ray "was very intimidating. … His catchphrase was, 'Play full on, you have to go through this barrier," Schmidt told the Times.
"I can't get her to move. I can't get her to wake up," Bunn recalls hearing from two sides of the 415-square-foot sweat lodge. Ray's response: "Leave her alone, she'll be dealt with in the next round."
Ray has become a self-help superstar by packaging his charismatic personality and selling a spiritual path to wealth. He uses free seminars to recruit people to expensive seminars like the Sedona retreat that led to the sweat lodge tragedy.
After the rounds were completed, the spiritual experience turned into a triage situation with people laid out on tarps and water being thrown on them to bring down body temperatures. Some people weren't breathing and had bloodshot eyes.
One woman unknowingly walked toward the fire before someone grabbed her, Bunn said.
Shouts of "we need water, we need water," rang out. "They couldn't fill up the buckets fast enough," Bunn said.
Off to the side, a medical doctor participating in the retreat performed CPR on Shore and Brown with the aid of others. When Bunn asked if she could help because she knew CPR, she was told to stay back.
Ray was standing about 10 feet away, watching, Bunn said. "He didn't do anything, he didn't participate in helping. He did nothing. He just stood there."
PICTURES: Sweat Lodge Deaths
http://www.cbsnews.com/8301-504083_162-5409518-504083.html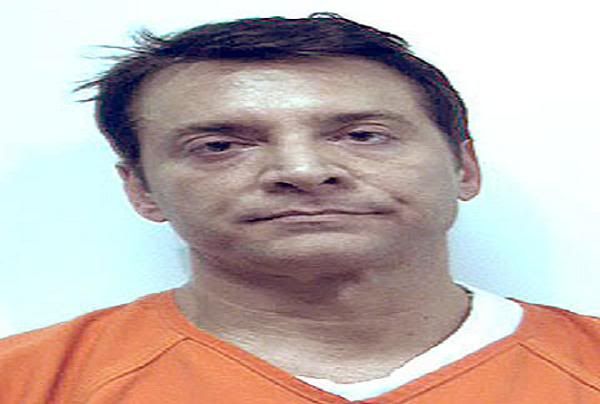 Self-help guru arrested in Arizona sweat lodge deaths
James Arthur Ray is charged with three counts of manslaughter in connection with the 'Spiritual Warrior' retreat near Sedona in October.
Updated February 19, 2010
Guru Charged in Arizona Sweat
Lodge Deaths Says He's Broke
AP
FLAGSTAFF, Ariz.
A man who built a multimillion-dollar empire with a motivational mantra that teaches people to create wealth contends he's broke and cannot post bond in a criminal case that threatens the survival of his self-help business.
A man who built a multimillion-dollar empire with a motivational mantra that teaches people to create wealth contends he's broke and cannot post bond in a criminal case that threatens the survival of his self-help business.
James Arthur Ray was charged earlier this month with three counts of manslaughter stemming from the deaths of three people following a sweat lodge ceremony he led last year in the southwestern state of Arizona. His bond has been set at $5 million, a figure his attorneys say is "excessive and oppressive."
"Despite misconceptions perpetrated in the media, Mr. Ray is not a man of significant assets and certainly not the millions reported in the press," his attorneys wrote in documents obtained by The Associated Press from the court. The documents are now officially sealed.
Ray himself has touted his wealth and success in numerous media interviews and on his Web site, including an estimated $10 million in revenue in 2009 and a seven-figure advance for his book, "Harmonic Wealth" that hit the New York Times Best Sellers List in May 2008.
He told "Fortune Magazine" for an April 2008 article that his financial goal was $21 million a year and that he was sure there were limits, but "I am not aware of them."
But the court documents paint a much different picture, showing that he is severely in debt with a net worth of negative $4.2 million. Real estate makes up about $3.1 million of Ray's total assets of nearly $4.2 million, but he has little equity.
The properties include homes in Hawaii and Nevada, and rentals in California. Ray's Southern California-based business, James Ray International, and a Beverly Hills mansion he recently put up for sale are not listed among the assets.
Ray's liabilities were listed at more than $8.5 million, much of which was unexplained in a statement of net worth.
In a financial statement filled out by Ray the day of his arrest, he wrote that he pays out $94,000 a month in expenses, including for rent and mortgages, utilities, insurance and vehicles. He listed his assets as $14,000 in a checking account and $220,000 in a retirement account.
Ray's attorneys said his financial stability has been shaken by withdrawals from bank accounts in the last several months to pay creditors and legal fees, including a significant retainer deposited in a trust account at the California-based law firm representing him.
Ray's attorneys say he has no criminal history, isn't a threat to public safety or a flight risk and cannot afford the bail. They are set to argue Tuesday in court to have Ray released on his own recognizance coupled with the surrender of his passport or have bail set at a minimum.
It's unclear what position prosecutors taken on the defense request to reduce bail. Its response to the motion is sealed, and a spokeswoman cited fair trial rights in declining to comment.
Ray has pleaded not guilty to each of the manslaughter counts. If convicted, he faces up to 12 1/2 years on each count, with probation being an option.
Prosecutors contend Ray recklessly crammed more than 50 participants of his "Spiritual Warrior" event near Sedona into a 415-square-foot sweat lodge, a sauna-like experience that uses heated stones to cleanse the body and is commonly used by Native American tribes. Many participants have said Ray chided them for wanting to leave, even as people were vomiting, getting burned by hot rocks and lying unconscious on the ground.
Three people died — Kirby Brown, 38, of New York state, James Shore, 40, of Milwaukee; and Liz Neuman, 49, of Minnesota. Eighteen others were hospitalized.
Ray's attorneys have called the deaths a tragic accident and said he took all the necessary precautions and immediately tended to the ill.
Click here for more from MyFoxPhoenix.com.

http://www.foxnews.com/us...e-deaths-says-hes-broke/