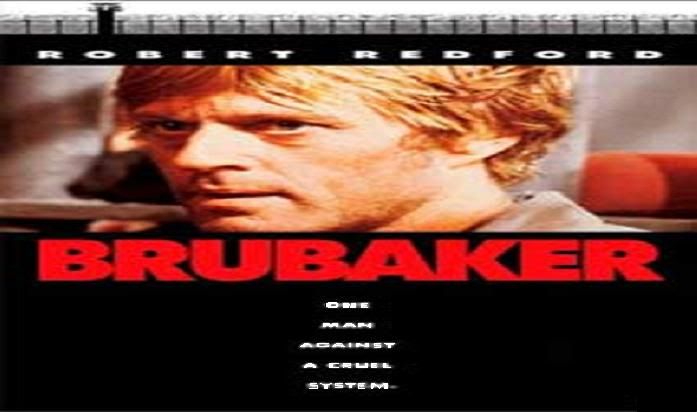 Brubaker is an American 1980 film about a prison in distress and the Warden Henry Brubaker (Robert Redford) who attempts to reform the system.
The film boasts a large supporting cast of stars including Yaphet Kotto, Tim McIntire, Nathan George, David Keith, Everett McGill, Murray Hamilton, Matt Clark and Jane Alexander, with an early appearance by Morgan Freeman. Nicolas Cage appears as an extra in his very first film.
Plot
A mysterious man (Redford) arrives at a prison as an inmate and witnesses rampant abuse and corruption, including open and endemic sexual assault, torture, worm-ridden diseased food, insurance fraud and a doctor charging inmates for care, amongst other things. During a dramatic standoff, he reveals himself to be the new prison warden, Henry Brubaker, to the amazement of both prisoners and officials alike.
With ideals and vision, he attempts to reform the prison, with an eye towards prisoner rehabilitation and human rights. He recruits several long-time prisoners, including Larry Lee Bullen (Keith) and Richard "Dickie" Coombes (Kotto), to assist him with his reformation. Their efforts improve the prison conditions, but his stance inflames several corrupt officials on the prison board who have profited from graft for decades. When he discovers multiple unmarked graves of prisoners on the property, he attempts to unravel the mystery, leading to political scandal. When a trustee realizes that he might be held accountable for killing another inmate, he decides to make a run for it, the resulting gunfight proves to be the final ammunition that the prison board (acting with the tacit approval of the governor) needs to fire Brubaker.

http://en.wikipedia.org/wiki/Brubaker



MOVIE PREVIEW ~ Click on photo to watch...
Robert Redford ~ BRUBAKER  
1 min 34 sec - Jun 8, 2007


www.youtube.com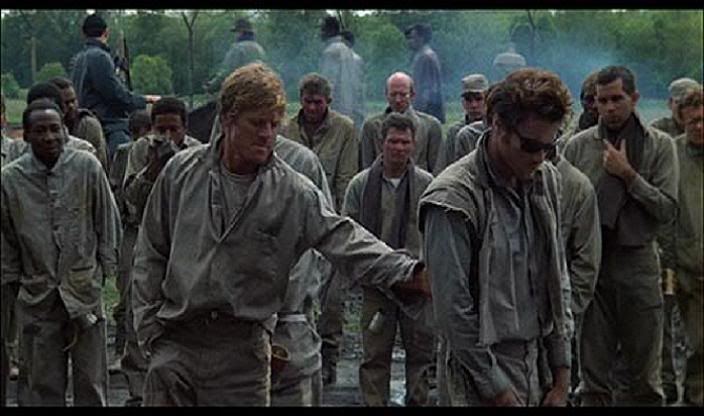 WATCH FULL MOVIE HERE...LEFT CLICK RED ARROW, THEN GREEN...
Brubaker