The OxyContin Express
In this Peabody Award-winning edition of Vanguard, correspondent Mariana van Zeller travels to South Florida--the "Colombia of prescription drugs"--to expose a bustling pill pipeline that ...
http://current.com/groups...d-the-oxycontin-express/
Vanguard correspondent Mariana van Zeller boarding "The OxyContin Express", an illicit prescription drug pipeline that stretches from South Florida, the "Colombia of prescription drugs", to Appalachia. Van Zeller traces the flow of the pills, from the point of purchase at unregulated pain clinics to the homes of those who are affected by these powerful painkillers.
please take the time to watch this....

vanguard the oxycontin express


*This is a drug abuse problem I was unaware of until I watched this program. How horrible the effect this deadly drug has on it's users and their families. OxyContin is the abusers' God and the sham doctors who carelessly prescribe it to abusers are the Cult leaders.



---
---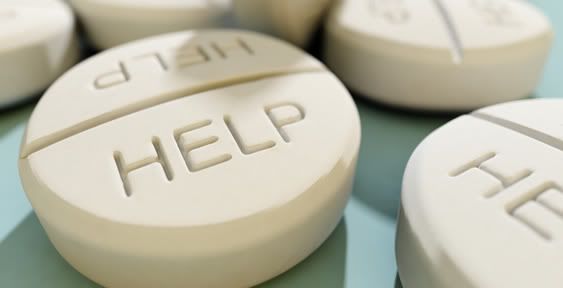 DRUG ALERT: Generic OxyContin®
Emerges as New Threat

Two tablets of generic oxycodone. One side of each tablet is marked "93" and the other is marked "33."

A pharmaceutical bottle of generic oxycodone.

The general public is by now familiar with the dangers and potential for abuse posed by the extended release drug oxycodone hydrochloride ER, which until recently was only available by the brand name OxyContin® . In March 2004, however, a generic version of OxyContin® became available by prescription as an approved pain medication. Soon after its release in the pharmaceutical market, "generic OxyContin® " entered the illegal drug market as well. When abused, this drug represents an old threat in a new form – it has the same dangerous effects as OxyContin® when abused, but it looks different.
Many people remain unaware of this threat – poison control centers across the country have received a significant number of calls from citizens asking about this drug. Parents and teachers should familiarize themselves with this new product and be on alert for signs of its abuse. It is important to realize that the generic version may pose more of a threat because it is only available in 80 mg. doses, whereas OxyContin® is available in 10, 20, 40 and 80 mg. doses. Users may mistakenly believe that they are consuming a smaller dose than they actually are, increasing the potential for serious overdose or even death. Below are more important facts about the generic form of OxyContin®.
What is generic OxyContin®?
It is a generic version of the same drug that makes up OxyContin® . It is a time-release pain medication that, when abused, is dangerous and habit-forming.
What are the negative effects of oxycodone abuse?
Generic oxycodone HCl ER abuse produces the same negative side effects as OxyContin® abuse:
Long-term usage can lead to physical dependence.
A large dosage can cause severe respiratory depression that can lead to death.
Withdrawal symptoms include restlessness, muscle and bone pain, cold flashes with goose bumps, and involuntary leg movements.
What does generic OxyContin® look like?
Oxycodone HCl ER comes in small oval, light green tablets. One side of the tablet is labeled "93," the other side is labeled "33."
Are there legitimate uses for generic oxycodone?
Yes. Oxycodone is prescribed as a pain medication that is not illegal if prescribed and used correctly. Patients who have been prescribed oxycodone or OxyContin® should be careful to safeguard their medication – because of their potential for abuse, these drugs are sometimes stolen from patients.


http://www.justice.gov/de...oxycodone_factsheet.html