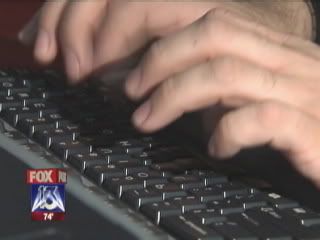 Cyberbullying a
growing concern
01 Oct 2010
Jeremy Campbell


TAMPA - As more people connect online, cyberbullying is simply becoming an unavoidable fact of life for young people.
Michelle Cohen says, "It made me feel like I was worthless."
It happened to her years ago, but she still remembers the pain.
"I had a girl - in seventh grade - she emailed me and was sending me hate mail. It was before Facebook and all that exploded," she explains.
Now Cohen's a college senior who - like most multi-tasking Millennials - walks, talks and texts constantly.
"That's basically our life. We basically just come outside and sit and talk on the computer or text and do our homework. Because we have internet anywhere here," says Tampara Gamperl.
"Everyone's on Facebook pretty much all day I guess," adds Francesca Diaferio.
According to Steven Brown, "If something gets posted in the middle of the night a lot of people won't necessarily know until the next day, but if it's that time of day when everyone's online then news can travel in minutes."
Sometimes it's good news, but it can also be a faster way to provoke.
"I know a lot of people that people just don't like and they write all over their Facebooks, just hating them I guess. A lot of people say it doesn't bother them but you know it does," believes Diaferio.
When it happened to Cohen, she didn't know where to turn.
"I was scared. I felt like nobody liked me. I felt kind of alone," she recalls.
Dr. Keith Ablow says, "What we're seeing here really is the dehumanizing, depersonalizing aspects of this technology. Yes, we definitely have to get the word out that you can hurt people with this. That this is real."
It could get worse. Choson Im is part of a USF research study on cyberbulling in South Korea. The results may be a sign of what's to come here. South Korea is one of the few places even more connected by wi-fi than the United States. The study shows that as more people plug in to a real-time life, more cyber bullies lash out online.
Kim says it causes "psychological damage. You can damage someone else's life."
One piece of advice from doctors is to keep things in perspective: An online post is just one blip in the screening of your life. Some things that seem so embarrassing today are the stories teens laugh about ten years later.


http://www.myfoxtampabay....growing-concern-09302010