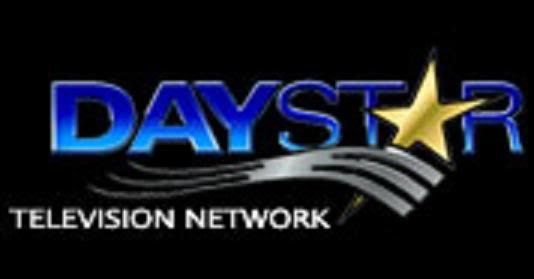 Daystar's light



In the Scripture Jesus is called "I am the Root and the Offspring of David, the Bright and Morning Star" (Rev 22:16 also 2 pt 1:19) bright, pertaining to the morning, the dawn, even the sunrise.
Daystar network of Marcus and Joni Lamb (Dallas-based broadcaster) could be an example of starting off with good intent but caught up with the normal greed and power that comes with the spotlight focused on you.
Marcus Lamb President of Daystar Television Network and CEO, was named among the Top 50 most Influential Christian Leaders in America by The Church Report Magazine, Jan. 06.
While there is a small percentage of good teachers on their programming you can consider them the younger sister of TBN and yet this sibling to TBN has grown up. Most of the all star teachers on TBN are found on Daystar when they need to raise funds to continue their programming, and their tactics do not change.
Daystar operates 43 television stations broadcasted in 150 countries. TBN gets 300,000 commitments to donate in their telethon. Daystar has the same Christian/celebs come on and use the same tried and proven tactics that TBN has used to get their donations. Plant your SEED. FCC records also show that Daystar maintains an "airtime sales" office. Daystar charges independent program producers up to $3,696 per half-hour to reach viewers through its non-commercial and public-interest channels".
Dayastar has all the famous seed faith, word faith teachers as guests; from Avanzini, to Mike Murdock, to Jesse Duplantis. They have another platform to give their new revelation and solicit the monies needed for continuing to air the programming. They have guests like John Paul Jackson who was once part of the now defunct Kansas City Prophets movement that infiltrated the Vineyard (Mike Bickle, bob Jones, and Jackson were a trio connected to Paul Cain). He is on the Joni show and does christian dream interpretation (as if there is such a gift). Some of these men teach their "gift" was given to him before they were "saved." Its all quite entertaining and very ear ticklish. We are told God speaks to us in dreams and visions while we sleep (Job 33:14-18). Unfortunately it is rare when He does, and it is often done when we are not receiving from his word that he would use other means. You find a lot of these "gifted men" on The Elijah List, which reads like whose who of the false prophets (Mt.24:11,24).
Don't hear me wrong, there are still some good programs on daystar that uphold sound expository teaching FROM the Bible. Unfortunately whatever good this network could do they are being irresponsible on who they present to the public as representing Christ, it often becomes the worst of the worst.
Joni Lamb: "You know, Daystar is a network that believes in miracles and, uh, some time ago we had to remove a program because, um, we had a programmer who was teaching that miracles were not for today."
Darlene Bishop: "Oh, my Lord!"
Joni Lamb: "And that they..."
Marcus Lamb: "That they ceased with the days of the apostles."
Joni Lamb: "That they ceased with the days of the apostles. And so, you know we contacted this ministry and said, 'That this doesn't line up with what Daystar believes."
Darlene Bishop: "Thank God!"
(Joni Lamb, Darlene Bishop, Marcus Lamb, "Daystar Spring Share-A-Thon" March, 2005).
This is interesting, someone that does not believe in miracles like they do they remove from their programming, but they allow the false teachers to run ram shod over their faithful audience. To not teach or allow spiritual gifts can diminish all that god can do but to accentuate the gifts that go beyond the Scripture or not discern counterfeits is far more serious, it is dangerous. What of not discerning false teaching or promoting it to influence millions, is this not a concern? They must agree with seed of faith connivers otherwise they would not allow their programming. The Lamb's would remove a program that did not teach miracles for today (which I disagree with) but would not only keep but promote a teacher like T.D. Jakes who denies the Trinity. Why? Is it about MONEY! You be the judge; but I believe that they do not know what the difference is.
I have held off on writing this article but it needs to be said. You wait and hope they will change but instead they only get worse (this years telethon is proof of that 2006). They accept the faith prosperity message and convince others how true it is. How do they do it? By giving testimonies: Days Star (Spring 2006) says they sowed $10,000 to Jesse Duplantis for an upgrade on a plane. And lo and behold they got a plane from a Christian business man in Atlanta. That's how it works behind the cameras.
Mike Murdock is a frequent guest (Marcus Lamb looks like Murdock) is allowed to give the same appeal he always has done a repeatedly- a $58 seed to $1,000. There is no shame in raising their funds this way after all it has worked on TBN. There's no one better at spiritual manipulation than Mike Murdock who says on Daystar: "I, really sense the Lord saying to me that, 'There are churches, there are ministers and there are business people that this $8,500 seed is going to connect you to a million dollar plus decision. A million dollar plus opportunity." ( Daystar Spring Share-A-Thon, February, 2005).
Marcus Lamb "I believe there are 300 people just like Gideon's army of 300." These people are those that will give $77. (Just like Mike Murdock or Steve Munsey).
Juanita Bynum speaking of herself "when God sends a prophet to speak a word its something he wants to change right now" (Mar. 1 Daystar 2005). The seed of $77 is a double perfection number "that one time will break the yoke of the enemy." Bynum says everytime she is about to speak something that it will affect people eternally. But the enemy attacks and she has seen the lights go out, both the electricity and the microphone. Others may see the enemy working in a different way.
"When I got to the 77 seed offering the microphone went down.
Bynum says "
I will never say on national TV something God does not tell me to say
." REALLY, then God has told her to say a lot of nonsense, which is disappointing.
Marcus Lamb says "There's three people at $7,700 one time and three people at $77,000 one time. You need to obey the Lord. And it may be a business--I don't know. But, you need to obey the Lord. There's three of you each and it's very, very, special that the Lord out of all these thousands of people watching all over the world that He would stop me and He would say, 'Speak to those six people--Three at $7700 and three to give $77,000 one time.' So He stopped me out of all that's going on and said, 'Speak to those people."' (Marcus Lamb, Daystar- Fall Share-A-Thon, Sept. 2005)
Lamb has copied the coercive tactics of the prosperity teachers, like Mike Murdock who says there are 1189 miracles $1189. Sow an extra seed of $1000, double your wisdom in the next 6 months. "delayed obedience becomes disobedience." Obey who? The new revelation of Doc Mike Murdock (Mar.8, 2005)
Obviously being led by the Spirit does not mean being led into understanding the word but following these new prophets words. Which just happen to be telling you how much money you need to give to them for their TV shows.
Tune and you will hear such nonsense using fear to motivate the people by Larry Huch: "If you're pregnant you need to call in and break every family curse off your baby before it's ever born!"
Marcus Lamb: "Yes! That's good!" (Larry Huch and Marcus Lamb, "Daystar Spring Share-A-Thon, March 9, 2005)
Maybe he should concentrate on love and truth as perfect love casts out fear.
Give that name of your need to your seed Marcus Lamb says, repeating the false teaching of soo many others. Can God use people that are using false doctrines like these? Luke 8:11 the seed is the word of God- NOT money according to Jesus. They are to be sowing the word into your life so you can grow spiritually. Instead they have twisted God's word by their own desired interpretation and made you give to their ministry for support. And why do people give? Because they do not know the word of God, which is the SEED! Furthermore Jesus said The devil has comes to steal the word (seed) from you. When you do not have understanding of the word he can steal everything by ministers who come as angels of light *(read 2 Cor.11:14-215).

"And God is saying, 'Move today.' It could be that you need a new house! It could be that you need a better car! It could be that you need a promotion on the job...It could be that you've been praying for that son to get saved...You've been praying that God would restore your marriage...I say to you today, 'Don't just throw your seed. Sow your seed!' There is a difference. You can call up today and make a pledge and that's great! And I say, 'God bless you.' But if you don't have an intended purpose for that seed then all you did is throw that seed instead of sow that seed" (Marcus Lamb, "Daystar Spring Share-A-Thon, March, 2005).
So if we give money specifically to God's TV network he will fix the things broken in our life, marriage, salvation etc. Isn't that just like God to be in business of giving you high returns on your money. Well miracles are one thing- paying (not praying) for God to have his grace and power in your life is another.
Daystar had begun to sell beauty products- Daystar progesterone cream "the bible talks about us changing from glory to glory and this is going to do this," Says Marcus Lamb (June 3, 05). No- I don't think so. The glory God is speaking about is about our faith transforming us daily not the outward beauty, but there is no problem illegally interpreting the Bible to sell their products (2 Cor.2:18).
"There are three of you--Three special people that the Lord is speaking to about a $1,000,000 gift. One of you is a professional athlete. One of you is a successful businessman and one of you is a woman that God has greatly blessed and if you're one of those people that God is speaking to call and let us know. When He speaks to you about a significant gift like a $1,000,000 He's got a significant miracle on His mind." (Marcus Lamb, "Daystar Fall Share-A-Thon," September,2005)
Isn't it amazing how specific the lord is about the amount of money he wants from those who have it.
Let us not ignore the Scripture
- Prov 22:16: "
He that oppresseth the poor to increase his riches, and he that giveth to the rich, shall surely come to want."
Paul said:
Let
Every man give according to as he purpose in his heart, let him give not grudgingly, or of necessity
Recently Day star hosted the Mormon Tabernacle which is used to evangelize for the church, they broadcasted from Temple Square. They told the history of the choir. They were united together to feed the children. Mormons believe in miracles so I figure there's no problem having them on.
What we need to see are men with integrity to represent the Lord and the church to the public not money seekers of fame and fortune. This is shameful and certainly affirms the idea that it is about money - not the truth Jesus gave. So when you tune into Daystar you are getting a youthful TBN- as the saying goes see you next time on the same bat channel.
"That's what God brought alive in my spirit. He said, 'Son, ask for 70 people, at least 70 people that in the next 30 minutes will pledge $1,000 towards the worldwide outreach of Daystar…I believe that God is saying that the same thing that He did with the 70 in Luke chapter 10 [Luke 10:17] that He's going to do for you!" (Marcus Lamb, "Daystar Spring Share-A-Thon," March 7, 2005)
"It's a different level of faith. It may seem like something beyond what you are able to do. That's when you know it's God. Because, it's not something that you can just do naturally. It's not something that you would do in the flesh. It's not something that you would do of your own accord. It's a God thing. It's bigger than you are. That's why God tests you by going to a level like this. He's wanting to see if He can trust you. Can He, He's wanting to see if you can recognize His voice. Can you act uhh, on faith upon what He says? And when you do, God can see that He can trust you with a $1,000 gift then He can see that He's going to be able to intrust you with so much more. But if He can't trust you to give $1,000, how can He trust you to receive $100,000 or $250,000. It's a trust thing. It's a test."

(Marcus Lamb, "Daystar Fall Share-A-Thon," September 14, 2004)
So according to Lamb, God is going to trust us by our giving away money to Lamb. I think we should trust God. Before we step over the line and put money on our credit card for that thousand dollar seed blessing we should consult God and see if these are really His ways or mans. because this is a test.



http://www.letusreason.org/Pent58.htm







---
Why Does Daystar Hate Jesus?
The religious broadcaster fighting for KOCE is already
under federal investigation for abuse of the airwaves

Illustration by Bob AulA recent court ruling could put Orange County's lone public TV station in the hands of a Christian network, one that stands accused of misusing the non-commercial channels it already owns in an effort to amass worldly riches.
In a unanimous June 24 decision, a three-judge state appeals court panel ruled that the Coast Community College District broke the law by selling Huntington Beach-based KOCE-TV to a local foundation rather than accept a higher cash bid from the conservative evangelical Daystar Television Network. The court invalidated the deal, which it said smacked of "the rankest form of favoritism," and ordered a new sale.
Meanwhile, Federal Communications Commission (FCC) officials are investigating whether Dallas-based Daystar, the world's No. 2 religious broadcaster, is violating federal law by hawking airtime and running ads on its eight non-commercial TV stations and its public-interest satellite channels. Doing so is forbidden on these portions of the broadcast spectrum, which are reserved for nonprofit educational programming.
The FCC's smoking gun is a sworn declaration that Daystar owner Marcus Lamb filed in federal court as part of a separate dispute, one that threatened to strip the network of its public-interest slot on Dish Network. "Daystar's exclusion from DISH Network will deprive Daystar of all the revenue uniquely derived from its access of 20 million viewers of the DISH Network, which includes advertising, donations and revenues from the sale of air time," Lamb wrote in the May 27, 2003, document.
The key words: "revenue," "advertising" and "sale of air time."
FCC records also show that Daystar maintains an "airtime sales" office. Daystar charges independent program producers up to $3,696 per half-hour to reach viewers through its non-commercial and public-interest channels, as well as its 41 commercial frequencies and its regular satellite and cable platforms. The network also distributes price lists for 15-, 30- and 60-second spots, lists that resemble commercial networks' advertising rate cards.
The FCC says it has documented a number of cases in which Daystar hosts and their guests used Daystar's educational frequencies to pitch products. The agency is investigating whether Daystar and its clients are offering items in exchange for donations to Daystar and other qualified nonprofits, or simply using non-commercial airtime to promote commercial goods.
The FCC's two-year probe has been hampered by Daystar's failure to respond to requests for information. In some cases, Daystar has ignored FCC inquiries; in others it has provided only partial responses or tortuous legal arguments. In a June 28, 2004, letter to the FCC, the broadcaster's attorneys said Daystar "is not an entity" but a "service mark" and is therefore incapable of committing the infractions the FCC is investigating.
The FCC's impatience is evident in its own documents. "It is highly inappropriate, and unacceptable, for a licensee target of a Commission investigation such as Daystar to unilaterally select what information it will and will not provide through such argument, conclusion and evasion," William D. Freedman, the deputy chief of the FCC Enforcement Bureau's Investigations and Hearings Division, wrote in response to Daystar. "We caution Daystar that it faces the potential imposition of serious sanctions against it, should it continue in its refusal to respond fully to these Commission inquiries." The FCC would not comment on the Daystar probe because it is still open.
"We have been a broadcaster in good standing with the FCC for many years and we have never had any problems," said Janice Smith, Daystar's vice president of programming and sales for the network. "We believe that we are operating within the rules." Smith said Daystar previews all shows for "their non-commercial status" and reviews programs regularly once they're on the air. While Daystar airs advertising and infomercials, she said, it keeps them off its non-commercial frequencies.
Daystar's arguments over airtime sales have shifted over the course of the FCC inquiry. At first it said it was simply soliciting donations from programmers to help underwrite the cost of airing their shows on non-commercial stations. It later said that its fees are lower than the fair-market value for its commercial stations and don't include any charge for airtime on its non-commercial ones.
Daystar and its supporters have argued that local resistance to its purchase of KOCE is rooted in religious bigotry. It has taken a similar tack with the FCC, contending the agency's investigation is motivated, in part, by a "historic institutional antipathy toward religious broadcasters as licensees of non-commercial educational broadcast stations."
Officials at the Coast Community College District (CCCD)—which owned KOCE until late 2004—have long been aware of the FCC's Daystar probe. In fact, it's part of the reason they say they rebuffed the evangelical network's bid in favor of the KOCE Foundation's more modest offer. The foundation offered $32 million to Daystar's $25 million, but Daystar offered cash, while the foundation proposed paying over 30 years. District trustees say their decision to sell to the foundation hinged, in part, on concerns about losing the local programming that airs on KOCE, Orange County's 30-year-old PBS station.
"We're so in the shadow of Los Angeles," explained Jerry Patterson, one of the trustees. "Everything centers around that city. To have an Orange County television station that airs homegrown shows and covers local issues has been a great thing."


During negotiations, Daystar tried to ease these concerns by offering to sell 20 percent of KOCE's airtime back to CCCD for local programs. But CCCD's lawyers warned that it might not be able to hold Daystar to the agreement, given the federal ban on selling airtime on non-commercial stations—and the fact that Daystar was already under investigation for allegedly violating it.
Following KOCE's announcement that it would sell to the foundation, Daystar filed a suit contending that the community college district had broken the law by failing to sell to the "highest responsible bidder." In April 2004, a Superior Court judge ruled against Daystar. Observing that money was not the only criterion to be considered in the sale, the judge allowed the foundation to purchase the station. But on June 24, the appeals court accused CCCD of engaging in the "rankest form of favoritism" by rejecting Daystar's bid and reversed the sale.
Now KOCE is back in limbo, and Daystar is gearing up for the next round of legal battles.
The KOCE scrap mirrors conflicts that have played out in communities across the country, as evangelical networks have snapped up non-commercial broadcast licenses, in many cases squeezing public television and radio stations off the air. Christian broadcasters now control about 1,000 non-commercial television and radio frequencies—roughly the same number that air NPR and PBS programming—and a handful of satellite public-interest channels. This is on top of billions of dollars in commercial media holdings.
Religious broadcasters are attracted to non-commercial frequencies because they carry relatively modest price tags; Daystar made $17 million by selling its commercial Dallas station and buying a non-commercial station with a stronger signal in the same market.
What's more, evangelical broadcasters' financial clout means they are often able to outbid their nonprofit competitors. But in many communities, residents have chafed at the idea of turning their public stations over to evangelical networks, which not only cater to a single faith but also espouse a right-wing political agenda. When Cornerstone TeleVision tried to acquire WQEX, a Pittsburgh public television station, several years ago, it prompted tens of thousands of angry letters and phone calls to local officials and the FCC. Community residents had a similar reaction when Salem Communications, the largest evangelical radio network, made a record-breaking $13 million bid for a Washington, D.C., public radio station in the late 1990s.
In some cases, citizens' groups have tried to argue that religious programming doesn't meet the FCC's long-standing requirement that non-commercial stations serve an educational function. That argument angers evangelical broadcasters, who contend that biblical teaching ranks among the highest forms of education.
The Daystar probe raises additional questions about evangelical networks owning non-commercial licenses, since Daystar's operations resemble those of its competitors.
"There are a lot of practices in the religious broadcasting arena that go close to crossing the line into commercial activity, if they don't cross the line altogether," says Andrew Schwartzman, president and CEO of the Media Access Project, a public-interest law firm. "Daystar's operations aren't unusual, although they may push the boundaries a little harder."
Many in the Christian broadcasting community agree that Daystar's approach is pretty standard. But unlike Schwartzman, they don't believe they're pushing the boundaries of FCC regulation. The problem, they say, is rather that the lines are blurry to begin with.
"The signposts to FCC compliance aren't always that well marked," said Dr. Frank Wright, president of National Religious Broadcasters, a Christian media association. "So the outcome of the Daystar probe could provide us with some valuable guidance—help us tell the lightness from the dark."



http://www.ocweekly.com/2...does-daystar-hate-jesus/